'We Choose Love' Memorial
5/23/2018, 11:02 a.m.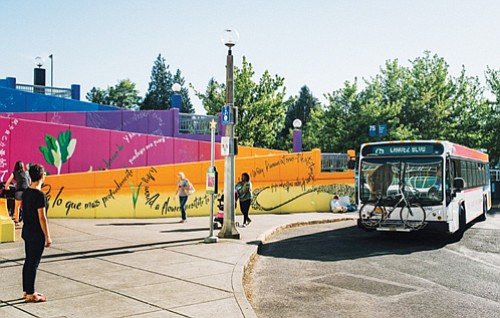 The grey walls of the Hollywood Transit Station have been transformed into a memorial mural with color, images and words of love in response to the horrific racist attack on a Max train last year that claimed the lives of two men, and seriously wounded another and forever touched the lives of many others. The community is invited to a public dedication of the mural to take place Saturday, May 26 at 4 p.m.