In Loving Memory
George Myron Mayes
5/30/2018, 12:19 p.m.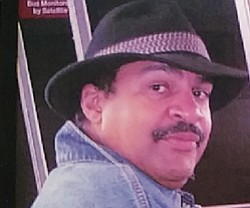 George Myron Mayes was born on May 8, 1955 and passed on May 3, 2018 in Portland.
George attended Boise Elementary School in 1960 and also went to West Sylvan School in 1964. He graduated from Benson Polytechnic High School in 1973, where he was a 4-year letterman, and a major force in acquiring two basketball championships! He attended Mt. Hood Community College and then ventured on to Lewis-Clark State College in Idaho and Pacific University in Forest Grove.
He was preceded in death by his grandmother, Georgianna Simon in 1979; mother, Mrs. Geneva Ruth Mayes in 1984, and father, Mr. James Arthur Mayes Jr. in 2006. He is survived by his siblings James Arthur Mayes III (Cynthia), Chyerel R. Mayes, Jane Esther Mayes, Marsha Lynn Carson (Benny), Curtis R. Mayes(Deborah), Edna Denise Mayes and Darryel E. Mayes.
A home going service, in his honor, will be held on Friday, June 8 at 11 a.m. at the Church of the Good Shepherd, 4566 N.E. 87th Ave. A repass will follow promptly after the home going service.
The Mayes family is requesting that in lieu of flowers or plants, please send a donation to the "George M. Mayes Benefit Memorial Fund." Individuals must walk into any Wells Fargo bank nationwide and give the name of the fund above to the bank teller to make a donation. If you prefer to write a check, please write it out to Marsha Carson and mail it in care of the Church of Good Shepherd at the above address. If you still wish to send flowers or plants, please send them to the church on Thursday, June 7, which is the day before the memorial service, from the hours of 8 a.m. to noon and 1 p.m. to 4 p.m.