In Loving Memory
Rosalyn Sherman Stanton
5/30/2018, 12:24 p.m.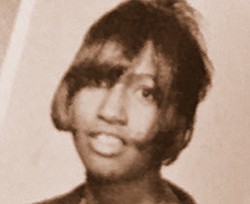 Rosalyn Sherman Stanton was born on June 3, 1950 and died May 14, 2018.
Her parents were James Butler and Odie Mae Stanton. She is survived by her mother, daughter Carla Stanton and sister Diane Smith.
Funeral services are scheduled for Monday, June 4 at 11 a.m. at Rose City Cemetery and Funeral Home, 5625 N.E. Fremont St.
Contributions of flowers, cards and donations can be sent directly to Rose City Cemetery.