Portland Book Festival Fun
Event comes packed with authors, activities
11/6/2018, 3:26 p.m.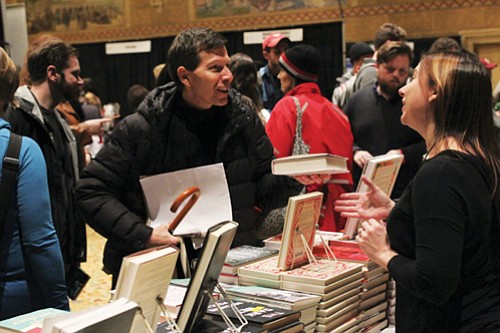 On Saturday, Nov. 10, you're invited to join readers of ages for the largest celebration of books and writing in the Pacific Northwest.
The annual Portland Book Festival at the Portland Art Museum and six neighboring venues, downtown, brings more than 100 authors, 80 vendors, 13 writing workshops, food trucks, and satellite bookstores from Annie Bloom's Books, Broadway Books, Powell's Books and Green Bean Books.
The festival offers 10 craft workshops and three free workshops for students and teachers. Adult passes for the festival are $15 in advance or $20 on the day of the event. Attendance is free for attendees 17 and under or with a valid high school ID.
Kids and family members are invited to check out storytimes and middle grade events at the Oregon Historical Society, picture book panel discussions at the Portland Art Museum, and young adult author events at the Old Church.
The Portland Book Festival is sponsored by Literary Arts, a community-based nonprofit dedicated to serving readers and writers.