Recruiting Challenge
Army jobs can appeal to all, top recruiter says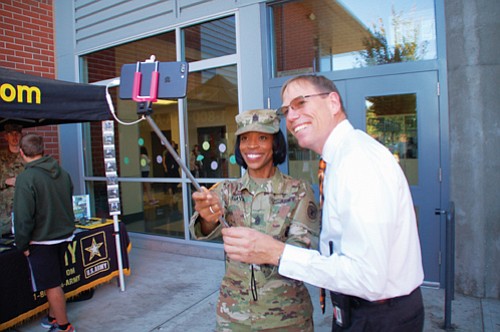 As an African American woman, Gavia said she's faced challenges along the way rising in the ranks of the military.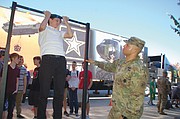 "I joined the military 31 years ago. And life was very different 31 years ago than it is today. And so people thought differently about things. They weren't as educated on diversity and prejudice and discrimination as they are now," she said
Gavia added that today the military has a robust equal-opportunity program to prevent prejudicial behaviors and attitudes from pervading. Overall, the experience of team-building the Army provided made her a stronger person, she said.
"The Army develops teams and it develops leaders and it makes us strong. And I couldn't imagine doing anything else," she said.
It was reported last month that the Army was about 6,500 people short of reaching their recruiting goals this fiscal year, for the first time in more a decade, despite other service branches meeting their targets.
Gavia pointed out that the Army did sign up more people this past year than they have since 2010. She was confident that by getting the message out and implementing modern incentives for enlistments, that the recruiting goals will be met in the future.
"We're putting together a crossfit team to travel across the country to compete and recruit. And we've also identified that we have young people interested in e-gaming. And so we're putting together an e-gaming team." she said.
Gavia, who was raised in Virginia, said her father, who served in Vietnam, instilled the values of servicing a bigger cause than herself from a young age.
"He wanted us to serve something; it didn't have to be the military. He would've been just as happy if I went off with the Peace Corps or if I did volunteer 10 hours a week with the Red Cross," she said.
It wasn't until Gavia went to college for a few months that she realized she wanted something more.
"I didn't feel included, I think. And every time I'd see my father with folks growing up, it's just a team, a family…I wanted to be part of something bigger than myself," she said.