Walnut Park Shelter Prepared
County building to share space for homeless
11/6/2018, 3:19 p.m.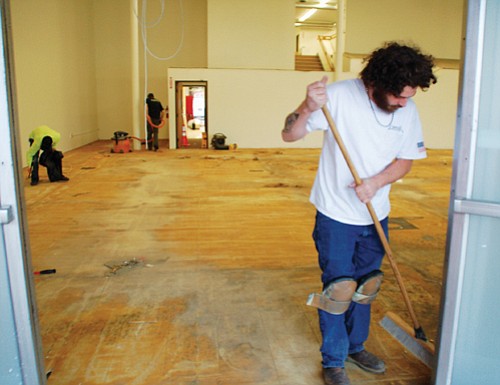 A new homeless shelter slated to open by Thanksgiving in the heart of Portland's historic African-American community will give those struggling to fend for themselves on the streets a place of refuge and assistance.
Coming to the Multnomah County-owned Walnut Park building at the corner of Northeast Martin Luther King Jr. Blvd. and Killingworth Street, the shelter will offer accommodations for about 80 people seeking an overnight stay on a referral basis, with an emphasis on housing people 55 and older, those with disabilities, and veterans, official said.
The building is already used for several public purposes, including a county health center, multicultural senior center, and dental clinic, activities that will continue.
Transition Projects, a Portland nonprofit, will run the new shelter, offering basic accommodations, like bunk beds, a place to store belongings, and bathroom and hygiene supplies, officials said. The shelter is also slated to allow pets. Regular meals and other services will not be offered.
Reservations for the shelter can be made by phone at 503-280-4700 or by visiting the Transition Projects Resource Center at 650 N.W. Irving St.