Sailor Serves on Navy Band
11/8/2018, 11:09 a.m.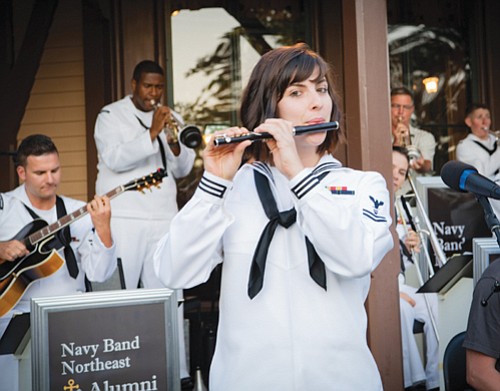 Petty Officer 2nd Class Haley Cameron of Portland has served in the Navy for two years as a musician. She currently plays the flute while serving with Navy Band Northeast.
Cameron's military career began with the 234th Army Band in Portland where she served with the Army National Guard for two years. Later, she moved to San Diego and became a member of the 300th Army Reserve Band in Los Angeles for four years.
"My full time civilian job wasn't something that I was willing to stick with for the long term, and one day I joked with my husband about going active duty," Cameron said. "It ended up sounding like a good gig so I weighed pros and cons of active Army duty stations vs. the Navy duty stations, and the Navy seemed to be the best choice for us. I had also heard a lot of good things about the quality of musicians in the Navy Music Program, and definitely wanted to be a part of that!"