Veterans Lead at Portland FBI Office
Special agent got start in military
11/8/2018, 11:48 a.m.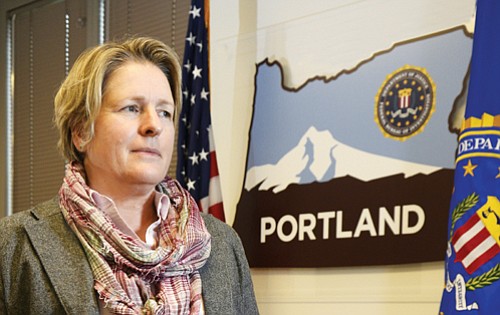 Veterans Day allow us to honor and celebrate those who've stood guard to protect their fellow Americans. At the FBI's Portland Office, that list includes Supervisory Special Agent Denise Biehn.
Biehn is what the FBI calls an "Unexpected Agent." Early in life growing up in Oregon, she had her eye on medicine – not the law. She earned her Bachelor of Science in Nursing from OHSU. With that degree in hand, she joined the U.S. Army and served four years active duty and continued as a reservist until her honorable discharge as a Major. Her deployments included time in Bosnia and Herzegovina as part of Operation Joint Endeavor, a multi-national peacekeeping force.
Following her active duty time she earned her law degree from Saint Louis University in Missouri. After graduation, she served as a law clerk for a U.S. District Judge in Arkansas and later earned a position as a prosecutor in the U.S. Department of Justice.
In the days that followed 9/11, she had the chance to work with FBI agents investigating the terrorist attacks and decided that she, too, wanted to be on the front lines of making our community safer.
"I love my job, and the best days are the days when I know that I really made a difference in someone's life," she says.
Over the course of her FBI career, Biehn has been stationed in Boston; San Francisco; Washington, D.C.; and, now, back home in Oregon. In addition, her work has given her the chance to travel throughout the U.S. and the world working all kinds of violent crime, fugitive, corruption and fraud cases. She also teaches about topics such as crime scene management and investigative techniques to both foreign and local law enforcement partners.
Currently, Biehn supervises investigators who work violent crimes, and she also leads the FBI's Child Exploitation Task Force.
For anyone interested in learning more about employment with the FBI, you can register for a local recruiting event scheduled for Thursday, Nov. 29. Email portlandapplicants@FBI.gov by Nov. 15 to sign up. Also, you can check out the FBI's recruiting page FBIjobs.gov.