Soul of Albina
Friday concert to bring back musicians from era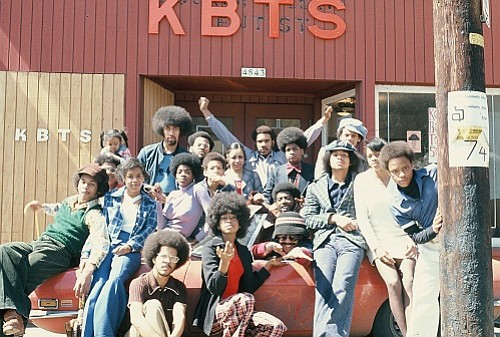 A celebration of Portland's once prominent soul music scene and featuring many of the talented local musicians who were active in the Albina community of north and northeast Portland in the 1960s, 70s and 80s will take place this weekend at the Alberta Rose Theater.
The Albina Soul Revue will feature original performance selections from a lost era in Portland history when soul music often went undocumented, and sadly, rarely resulted in vinyl releases.
The showcase is the culmination of archival work done through World Arts Foundation, Inc., and the Albina Music Trust initiative, which has worked to record the oral histories, photos, and unreleased music from Albina's soul era for future generations.
"There was a very rich and vibrant culture, musically, as well as in the arts, in Albina," Bobby Smith, a special projects coordinator for World Arts Foundation told the Portland Observer. "This is a musical culture that sort of existed on its own terms. And it was somewhat rare, especially in the earlier time-frame of the 1960s for a lot of these musicians of color to make it out of north Portland, to perform downtown or in various other parts of the city where the city's predominant entertainment district existed."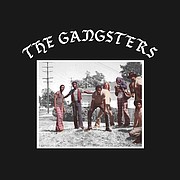 Though many black soul bands struggled to strike it big on the national scene, they performed at many local clubs in Portland that hosted nationally known acts, like Cab Calloway, Sammy Davis Jr., BB King, and the Temptations. Venues like the Cotton Club and Upstairs Downstairs were some of the most active Albina soul music venues, part of the national "Chitlin' Circuit," a designation of clubs and venues that welcomed black performers.
Artists such as Shirley Nanette, Gregg Smith, and The Legendary Beyons will perform for the special concert, under the direction of band director Tony Ozier. A backdrop of archival photographs collected by the Albina Music Trust will accompany the soul, jazz, and funk tunes.
In addition, another prominent group from that era, called The Gangsters, will release a never-before-heard album. The vinyl pressings and CDs will feature original recordings from the 1970s, of jazz-funk instrumentals, and 12 pages of liner notes featuring that band's oral history.
The concert will offer a unique glimpse into a time in Portland where the funk was undeniable and the horns, harmonies, and backbeat were always on the one.
The Albina Show Revnue will be held Friday, Nov. 16 at 7:30 p.m. at the Alberta Rose Theater, 3000 N.E. Alberta St. Doors open at 6:30 p.m. Tickets are available in advance at albertarosetheatre.com.
An after party is also happening the following night, on Saturday Nov. 17, at Dig a Pony, 736 S.E. Grand Ave., from 6 p.m. to 9 p.m.