Thanksgiving for Homebound
11/15/2018, 11:16 a.m.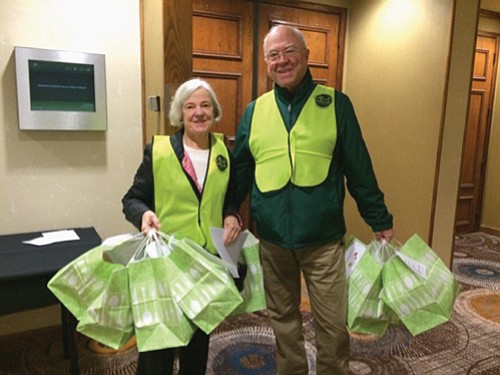 Plans are being made by Meals on Wheels People to once again offer a traditional holiday meal with turkey and all the trimmings for delivery to some of our most frail and isolated seniors on Thanksgiving Day, Nov. 22.
"We are so grateful for the community volunteers who spend part of their holiday making the day brighter for these seniors," said Meals on Wheels People Chief Executive Officer Suzanne Washington.
The menu includes roast turkey and gravy, cranberry relish, bread stuffing, golden and sweet potato mash, Brussel sprouts, tossed salad with Italian dressing and pumpkin pie with whipped topping.
For more information, call Meals on Wheels People at 503-736-6325.