Community Service Challenge
11/20/2018, 3:35 p.m.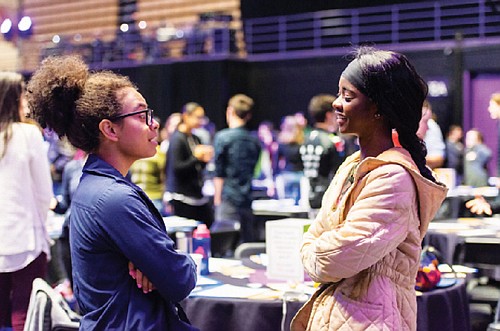 Over 300 students from 21 schools, including Portland, had the opportunity to learn and participate in community grantmaking during a leadership retreat last week at the University of Portland. They decided what causes to fund, how to raise the money, who to interview and who should ultimately receive their grants.
The event was sponsored by CommuniCare, a non-profit program started in 1997 by Harold and Arlene Schnitzer. It was their dream to provide an environment where young adults learn about the needs of their communities through grantmaking and develop a long-term understanding of philanthropy and the ethic of volunteerism.
Guest speakers included Jordan Schnitzer and Kay Toran, a leader from Portland's black community who serves as chief executive officer and president of Volunteers of America Oregon.
By challenging students to engage in community service that is both rewarding and educational, CommuniCare hopes to encourage them to become active adult citizens in their community. For more information on how this program works, visit communicareor.org.