St. Philip Neri Holiday Concert
11/20/2018, 3:49 p.m.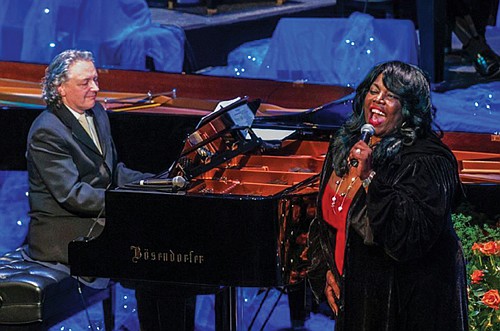 A special holiday piano concert featuring famed Portland performers Michael Allen Harrison and Julianne Johnson will be presented Tuesday, Nov. 27 at 7 p.m. at St. Philip Neri Catholic Church, one of Portland's renowned music venues, located at 2408 S.E. 16th Ave.
Harrison will offer his signature contemporary music as composer and performer on piano, and Johnson her powerful, joyful singing. The Altar Society will host a reception featuring traditional homemade cookies. Proceeds of the event will go to the St. Philip Neri Altar Society.
Admission is $20 regular and $25 preferred seating. Tickets available at the door or call the church office in advance at 503-231-4955.