What Now Oregon
Students set table for social justice event
11/20/2018, 3:15 p.m.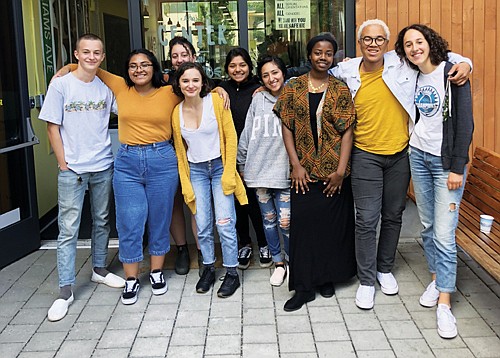 The stage is set for a youth orchestrated event that puts a focus on social justice issues and provides an opportunity for anyone--especially youth--to participate in our democracy.
"What Now Oregon" makes it return for a full day and evening event, on Saturday, Dec. 1 at Wilson High School in associated with dozens of non-profit organizations. Free and open to all, individuals of all backgrounds are invited to join in and put energy into action for good.
This year, for the first time, youth leaders already active in their communities are at the helm of providing the direction, content and structure for the event.
The topics to be covered include racial justice, gun violence, criminal justice, indigenous rights, climate change, LGBTQ+ rights, sexual assault and women's rights, refugees and immigration, religious freedom, mental health, and education and student rights.
By exploring these critical and timely topics, student will gain a better understanding of our community and how these social justice topics relate to engagement in democracy.
"The planning committee is adamant about an equity focus in every one of our workshops. We want to make sure underrepresented voices that have been neglected in social justice movements are given total focus," says Gabby Cosey, a senior at Lincoln High School and one of the student organizers focusing on preventing gun violence.
In 2016, Natalie Sept founded the "What Now" event bringing 2,000 people and over 55 nonprofits organizations together at Revolution Hall after the November election for community members to direct their energy into action for good.
After a successful second year, she along with the help of J.T. Flowers, native northeast Portlander, and Rhodes Scholar recipient for 2018, co-created a succession plan where student activist leaders would assume responsibility for and lead the event moving forward.
To register and RSVP for the free "What Now Oregon" event, visit whatnoworegon.org.