Menacing Behavior Arrest
Man accused of poking strangers with metal rod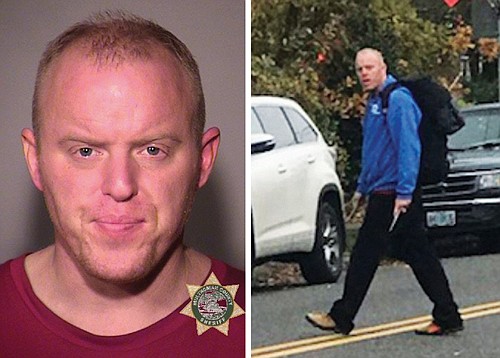 A man was arrested Monday after he allegedly used a metal rod to poke strangers in southeast Portland over the weekend.
Justin C. Venable, 37, is being held in Multnomah County Detention Center on harassment charges after being located Monday evening by Portland police near Southeast 35th and Main Street. A metal rod that was in his possession was confiscated, police said.
It's unclear what motive was behind the pokings. Venable's mother and brother told KOIN-TV he's schizophrenic and has been off his medications for the last two years, but has never been violent before.
Earlier Monday police released a photo of the suspect, rod-in-hand, taken by one of his alleged victims. A call later that evening by someone who spotted Venable led to police finding and apprehending him, authorities said.
Four poking incidents were reported to have occurred from Saturday through Monday at various times, by multiple people, all around Southeast Hawthorne Boulevard. None of the victims were seriously injured.