Man Dies after Campus Police Struggle
Authorities blame death on medical condition
11/28/2018, 10:14 a.m.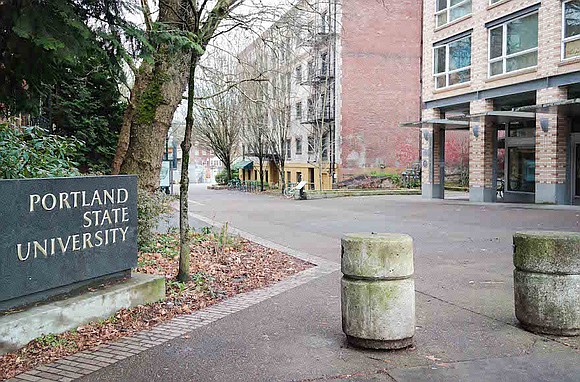 Authorities are investigating the death of a man who was restrained by both Portland State University and city of Portland police on Thanksgiving Day and died in the hospital shortly later.
Authorities said Richard A. Barry, 52, got into a struggle with PSU police who were responding to a report of a man yelling and running in the streets. In total, six officers became involved, two from the Portland Police Bureau and four from PSU as they tried to restrain Barry, officials said. He later died after being transported to the hospital from "an unidentified medical condition," police said.
It was the second officer-involved death involving PSU campus police this year, the first being the officer involved shooting death of Jason Washington outside the Cheerful Tortoise near the campus in June.
All the officers in this latest case were placed on administrative leave pending investigations. The official cause of Barry's death will get released when the reviews are completed, police said.
Officials said Portland Police will conduct an internal investigation of the incident, with cooperation from PSU, and the Multnomah County District Attorney will oversee the case.