Nursing Degree Program Approved
Warner Pacific aims at building diversity in workforce
11/28/2018, 10:19 a.m.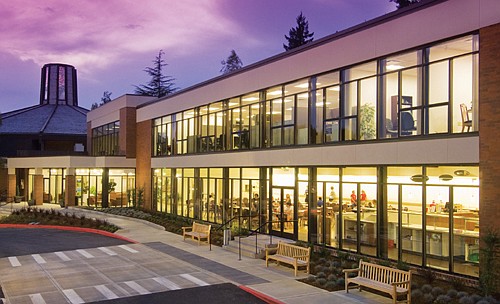 The Oregon State Board of Nursing this month approved Warner Pacific University's proposal to offer the pre-licensure Bachelor of Science in Nursing degree.
Warner Pacific President Dr. Andrea Cook said approval of the program provides a significant opportunity for the university to advance its mission to provide students from diverse backgrounds with an education that prepares them for a constantly changing world.
"With 63 percent of our students identifying as persons of color, Warner Pacific is ready to help meet the vital need in our community for diverse, baccalaureate prepared nurses," said Cook. "Our Christ-centered community and liberal arts curriculum will prepare the next generation of nurses with caring, faith, and intellectual inquiry."
The nursing program is expected to be very popular among current and prospective students, said Dale Seipp, Jr., Warner Pacific University's vice president for enrollment and marketing.
"We are so excited that students who want to follow their calling to become nurses can now pursue that at Warner Pacific," said Seipp. "Celebrating diversity and a focus on serving the community is at the heart of the Warner Pacific experience. It makes our program the perfect fit for students who want to impact the world through the profession of nursing."
The Warner Pacific University Nursing Program has been community focused from the beginning, with an advisory council providing critical insight into what future nurses will need to provide quality and compassionate care.
In addition to unwavering internal support to launch our pre-licensure BSN Degree Program, we received timely and expert contributions from the Warner Pacific Nursing Advisory Council," said Dr. Linda Campbell, dean of nursing. "Since 2015, this 11-member council has been shaping a mission-driven vision of higher education for nursing. We are profoundly grateful to our advisory council members for their collaborative support, guidance, and encouragement during this necessarily rigorous process."