Breast Cancer Health Focus
Komen reaches out to African Americans
10/3/2018, 2:27 p.m.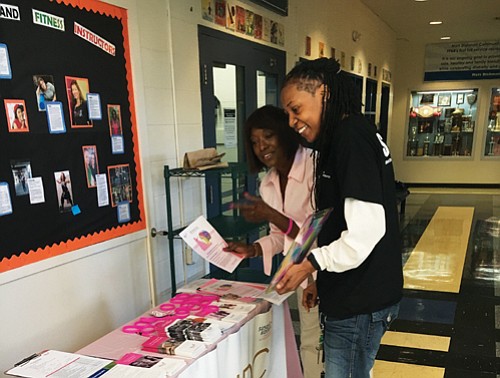 Did you know that breast cancer is the most common cancer among black women? One in nine black women in the U.S. will be diagnosed with breast cancer in her lifetime.
Despite similar screening rates, breast cancer is detected at an advanced stage more often in black than in white women, and breast cancer mortality is nearly 41 percent higher in black women than in white women in the U.S.
Susan G. Komen Oregon and SW Washington finds this unacceptable and is working to change the outcome in a culturally appropriate manner. The nonprofit is developing a multi-year project, focusing on addressing breast cancer disparities in the Portland-metro area's African American community with data collected by a team of independent consultants from the community - Angela Owusu-Ansah, professor of doctoral studies at Concordia University; D. Bora Harris, diversity consultant; and Kelvin Hall, doctoral candidate and community advocate.

The team is collecting surveys from various community events and is beginning to recruit participants for focus group discussions to learn more about people's experiences. Four focus groups are scheduled this month.
The team would like to talk with African American breast cancer survivors and those living with metastatic breast cancer, as well as African American women over age 30 about their experiences navigating healthcare. The results will lead to action for change.
If you or someone you know is interested in learning more and/or participating in a focus group, visit komenoregon.org/African-American-Initiative or contact D. Bora Harris at 503-936-8020 or borahbora@aol.com.