Happy 100th Birthday Mom!
10/3/2018, 2:02 p.m.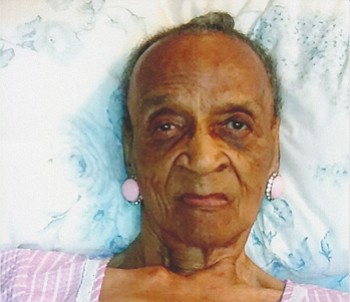 On Saturday, Oct. 13 at 1 p.m., a centennial birthday celebration will be held with family and friends for Bennie Manuel given by her daughters and granddaughter.
Bennie was born Oct. 10, 1918 in Vicksburg, Mississippi to Joe and Dora Johnson. She is the wife of the late Percy N. Manuel Sr.; the mother of five children; a grandmother, great grandmother, and great-great grandmother; and an aunt to many.
Bennie worked for Lockheed Aircraft for several years and at Multnomah County Hospital, now known as Oregon Health and Science University.
She was baptized on Mother's Day at 11 years old. During her Christian journey she has served as a children's Sunday school teacher and as a mission secretary. She loved singing in the choir at Mt. Olivet Baptist Church under the leadership of the late Rev. Cow and at Mt. Zion Baptist Church, founded by her late husband, the Rev. Percy N. Manual Sr.
The family wishes to invite anyone that knows Bennie to come by and help us celebrate this great day. The party will be located at 4750 N. Kerby Ave. (between Humboldt and Blandena Streets).