Playground for All Abilities and Ages
10/3/2018, 11:55 a.m.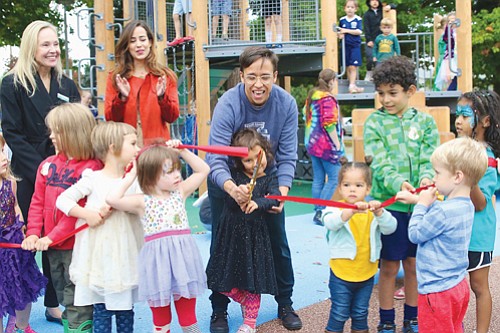 Neighbors, friends, and project partners celebrate Saturday's grand opening of Kenton Park's new playground. Made possible by a Parks Replacement Bond, the playground's new wooden play elements, accessible play surface, park benches, picnic tables, drinking fountain, paved paths and playground swings were designed for a variety of abilities and ages and removes approximately 25 percent of the identified ADA barriers in Kenton Park.