Achieving as a Parks Ranger
Manager gets call after proving his abilities
10/4/2018, 6 a.m.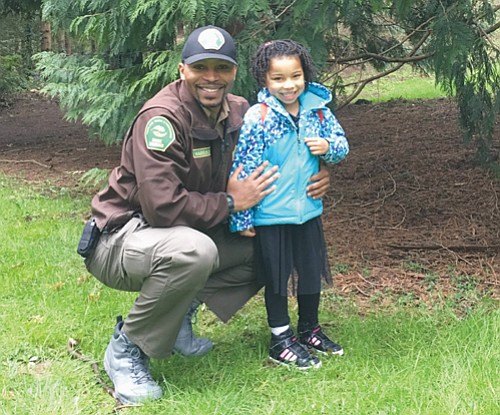 Portland Parks and Recreation's Vicente Harrison has been promoted to Security and Emergency Manager for the Portland Park Ranger program.
Harrison joined the PP&R team in 2012 as a seasonal Park Ranger. He went on to earn a permanent Ranger position, and in 2016 was promoted to Park Ranger Supervisor. His employment advancement comes after he proved his versatility, dedication and people skills by driving positive changes in the Ranger Program, officials said.
Harrison says he enjoys the fast-paced environment of PP&R and acknowledges the work that's needed to strategically achieve the Bureau's vision, mission and core objectives. He looks forward to continuing his work with PP&R staff, the Portland Police Bureau, neighborhood associations, social service agencies and our many other partners to identify, prevent and address concerns within our parks.
Harrison holds a bachelor's degree in the field of interdisciplinary studies-psychology from Concordia University in northeast Portland. When he's not working, he enjoys exploring Oregon with his wife Rachel, son Vicente II, and daughter Harper.
He recently authored a children's book "My Nature Exploration" encouraging children of color to engage with the natural world. In his spare time you can find Harrison on a trail or with a pair of binoculars as an avid hiker and bird watcher.