Brown Sisters Benefit Concert
Event to support Joseph Smith, 13-year-old battling cancer
10/10/2018, 10:39 a.m.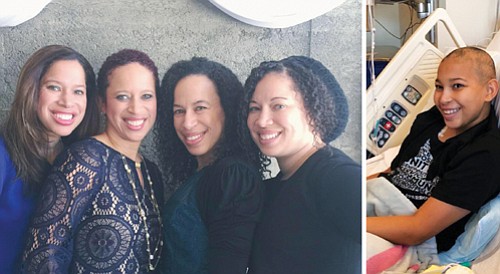 The Brown Sisters of Portland and friends present a benefit concert for Joseph Smith, the 13-year-old son of Dorcas Brown-Smith, who is fighting a very rare and malignant bone and soft tissue cancer called Ewing's Sarcoma.
All four Brown Sisters will be joined by talented friends, like Michael Allen Harrison, Aaron Meyer, Alonzo Chadwick, Derrick McDuffey with Kingdom Sound, and others to raise funds for his care.
The musical showcase will take place Saturday, Oct. 13 at 7 p.m. at Maranatha Church, 4222 N.E. 12th Ave. You can visit joyoffit.org to RSVP and also to donate.