Former PCC Campus Dean Dies
Dr. Mildred Ollee remembered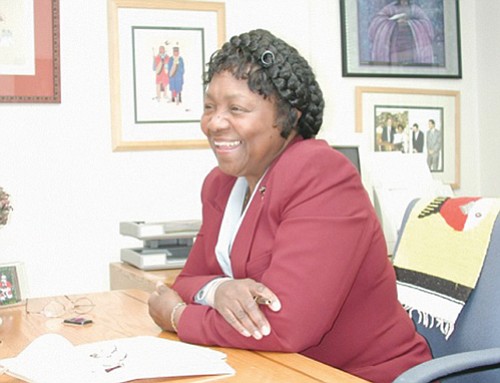 Dr. Mildred Ollee, a former executive dean for the Cascade Campus of Portland Community College in north Portland, has died.
Dr. Ollee oversaw the build out of a comprehensive Cascade campus during her eight years serving PCC. Because of her work establishing and overseeing workforce development programs and partnerships with a variety of agencies that led to increased funding for the college, then-Oregon Gov. Ted Kulongoski proclaimed July 22, 2003, Mildred W. Ollee day.
Ollee left Portland in 2003 to become the president of Seattle Central Community College. Most recently she served on the board of the Federal Way School District in Washington.
Ollee received her doctorate in educational leadership from Seattle University in 1988, a master's degree in education from Walla Walla College and a bachelor's degree in education, English and social science from Xavier University of Louisiana.
Longtime friend Bette Simpson-Opstad said Ollee passed away Sept. 28 surrounded by family and friends.
"She was one of those people who you thank God she was in your life for the time that she was," said Simpson-Opstad, of Federal Way. She added, "I always said to her, 'You always have this wonderful smile. And if a person doesn't have a smile you give them yours because you're always smiling.' She was a very gracious person."