Funk Master Tribute
Ural Thomas joins Oregon Music Hall
10/10/2018, 10:44 a.m.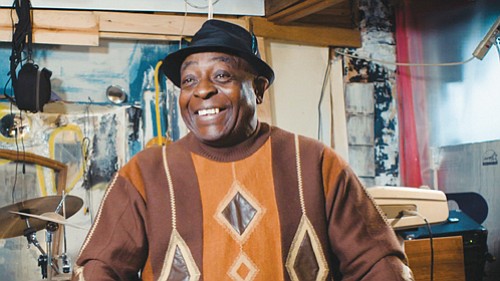 Ural Thomas, a veteran R&B funkmaster from north Portland who has shared stages with the likes of Otis Redding and James Brown is being inducted into the Oregon Music Hall Saturday along with the Amundson Trio, Andy Stokes, the Freak Mountain Rambles and the Rats.
The 12th Annual Oregon Music Hall of Fame Induction & Concert will be held Saturday, Oct. 13 at 7 p.m. at the Aladdin Theater featuring performances by The Kingsmen, the Monti Amundson Trio and Ural Thomas and the Pain.
Thomas was born in Louisiana in 1939, moving to Oregon a few years later when his family settled in the Mississippi district. In his teens Ural was performing with a doo-wop group, the Monterays and in 1964 recorded his songs "Deep Within My Heart" and "Push 'em Up" for the regional Sure Star label.
By 1966, he signed with LA producer/writer Jerry Goldstein on the UNI label, recording "Can You Dig It?" with Mary Wells, Brenda Holloway and Mary Wilson backing him up. He established himself nationally, appearing at the famed Apollo club in Harlem and opening for Stevie Wonder, Otis Redding and The Rolling Stones.
In 2010 he was coaxed back on stage for the first time in 40 years. His current band, Ural Thomas and The Pain, spent the next few years forging their sound and recording their first album. By 2014 they were named by Willamette Week's Best New Band. At age 79 now, Ural and the band has signed to Tender Loving Empire.
The Portland-based group Portugal. The Man is the 2018 Oregon Music Hall of Fame Artist of the Year and Album of Year winner. The group has found enormous success with its singles, "Live in the Moment" and "Feel It Still," which reached No. 1 on the Billboard Alternative Hot 100 Airplay and Pop Songs charts and became a Top 5 hit on the Billboard Hot 100.
Tony Starlight will be the MC for Saturday's concert. Proceeds help support music education, and scholarship programs. Tickets are on sale at ticketfly.com and the Aladdin Theater box office.