In Loving Memory
Beverly Jean Welch Hardman
10/10/2018, 10:08 a.m.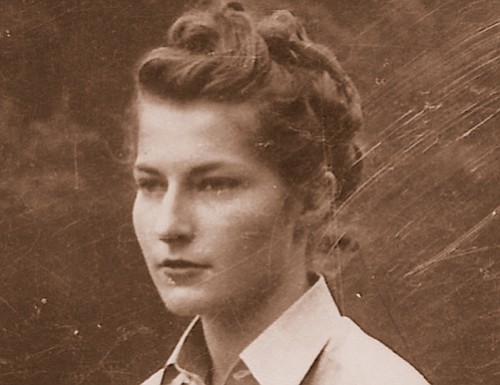 Beverly Jean Welch Hardman, 96, passed away peacefully in Tifton, Georgia on Sunday, Sept. 16, 2018 following a brief illness. She was born Dec. 4, 1921 to the late Ernest and Edith Welch.
Beverly and her four siblings grew up in Portland. She was a graduate of Scripps College and earned a Bachelor's degree in Fine Arts from the University of Washington, where, among her other interests, she volunteered in service to children with intellectual disabilities. In 1944 she married the love of her life, then-Lt. Commander Ira S. Hardman Jr. of the U.S. Navy, who gained notoriety among her college friends by flying his airplane low over her campus and dropping her love notes. Ira was a 1939 graduate of the U.S. Naval Academy in Annapolis, Maryland, and served his country as a pilot stationed on the U.S.S. Enterprise in the Pacific theater.
Beverly and Ira raised their five children in West Virginia and Virginia, where Beverly quickly became known for her gracious and caring ways. She loved life and laughed easily, never failing to entertain others with her many stories of small mishaps or minor humorous calamities. She was well-known both for her marvelous stories and also for her talented artistic skills. She was an accomplished artist in pastels and oils, specializing in portraits and still life. She had a keen eye for noticing and accentuating beauty, whether in her artwork or in her ability to see the best in others. At the time of her passing, hundreds of people stated that she had helped them during a particularly difficult time, whether via a kind word or by acting as substitute mother or grandmother.
She devoted a significant portion of her life to the ministry, first at the Sapa Christian Center in Eupora, Miss. and Copper Center, Alaska, and later at the Bowens Mill Christian Community in Fitzgerald, Ga. Her work led her into contact with many who were able to experience her unique ability to influence others. She will always be remembered as the person who could do and teach anything, from pottery to macramé to manners class to culinary skills—and who saw the best in everyone she met.
Beverly was preceded in death by her husband; her infant son Gordon Hardman; her sister Ardis Somerville; and her brothers Don, Robert and Gordon Welch. She is survived by her children and their spouses: Lawrence Davisson Hardman of Bluemont, Va., Scott Welch Hardman (Beth Ann Barbour) of Coleman, Fla., Ira Sobisca Hardman, III (Kimberly Lynn) of Eagle River, Alaska, Nancy Ardis Hardman Koss (Carl Peter) of Ellensburg, Wash., and Elizabeth Webb Hardman Stroud (Gilbert Ritchey) of Verona, Wisc.; her grandchildren: Jubilee Elizabeth Hardman, Benjamin Lawrence Hardman (Shallon), Ian Davisson Hardman, Terrence Stanton Hardman (Erika), Autumn Lynn Hardman Starra (Jean Phillippe), George Taylor Pinson (Alex Bates), Lauren Brooke Koss Christenson (Jeff), Mark Steven Meives, Ryan Alden Meives (Anna Marie), and Wesley Lawrence Meives; and her great-grandchildren: Paris Laine Dowdy, Ethan Hardman, Reagan Bishop Lee Hardman, Harrison Cruz Hardman, Indie Lauryn Christensen, Kaiya Sage Meives, and Kingston Bodhi Meives.
Private memorial services were held Sept. 17 at the Paulk Funeral Home in Fitzgerald, and Sept. 23 at the Pine Ridge Christian Fellowship in Bowens Mill, Ga. Inurnment was at Portland Memorial Mausoleum.

In lieu of flowers, the family asks that you honor Mrs. Hardman by taking a moment to see and call out the best in someone in need. To sign the online registry, visit paulkfuneralhome.com.