Man Killed Leaving Comedy Show
Comedian arrested in separate incident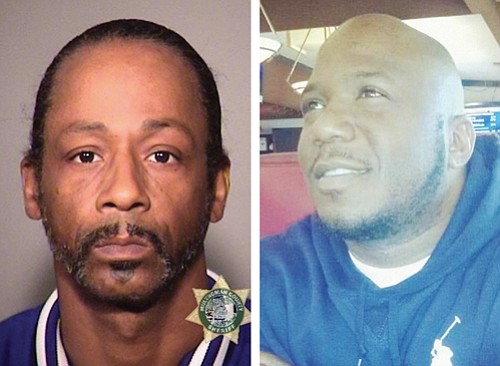 A weekend meant to lighten the life of one man ended with his untimely shooting death after he exited an improv comedy show at the Moda Center Friday. Two other people were injured in the shooting, and earlier that same night, in a separate incident, one of the comedy show's headlining talents, Katt Williams, was arrested for assaulting his limo driver and is now being sued by the victim.
Markell Jones, 44, of Portland, was killed by gunfire around 11:35 p.m. near the Rose Quarter Transit Center after attending the Nick Cannon's "Wild N' Out" show at the Moda Center, which Williams was slated to perform but never did due to his unrelated arrest.
An officer on patrol in the Rose Quarter area heard and saw a man firing a gun and apprehended the person almost immediately, later identified as Robert J James Jr., 35, who was arrested for Jones' murder. A gun and evidence of gunfire were also found at the scene.
During the course of the investigation, officers discovered that Jones and another male, who had been shot, were transported to a nearby hospital in a car. An adult female shooting victim was transported to a separate hospital in a separate car. While at the hospital, Jones, was determined to have died. The other two victims sustained serious but non-life-threatening injuries, police said.
About a half hour earlier, that same evening, the comedian Williams had allegedly assaulted his town car driver at Portland International Airport after an argument about transporting him and his dog to the concert.
On Monday Williams pleaded not guilty to the assault charge. That same day, his alleged victim and limo driver, Wali Kanani, filed a $76,000 lawsuit against the comedian, which stated that Williams was insisting his German shepherd sit in the front passenger seat. When the driver told Williams he was uncomfortable with that, Williams punched him in the face and called him a "piece of (expletive)" and "white trash," the suit said.
Kanani was then chased by Williams and his dog to the terminal, where the driver locked the glass door to keep them away, court documents said. He suffered cuts and swelling to the face, and was treated at a local hospital, police said, while Williams, his dog, and his colleagues, departed in a separate vehicle.
Williams was located and apprehended Saturday morning. In addition to the fourth-degree assault charge, an outstanding warrant from Georgia also kept the Emmy-winning comedian and actor, whose legal name is Mica Sierra Williams, lodged at the Multnomah County Jail.