In Loving Memory
Sherrill Faye Clark
10/12/2018, 11:26 a.m.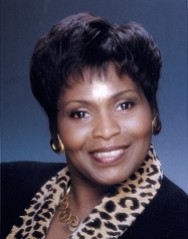 The family of Sherrill Faye Clark is mourning the loss of an exceptional wife, mother, sister, grandmother, aunt, cousin and friend. Her Celebration of Life will be held Thursday, Oct. 18 at 11 a.m. at Life Change Christian Center.
Sherrill Fay Clark (Manning) was born March 1, 1954 in Portland, the much beloved middle child born to Vollie and Georgia Manning.
Faye or Sherrill Faye, for those who knew her for years, was reared in northeast Portland and attended Boise Elementary School. She was popular, very bright, inquisitive and always exquisitely dressed. The neighborhoods of inner north and northeast Portland were tight knit in those days and many of the friendships Faye formed back then are still strong even until today. As a child, Faye attended Allen Temple C.M.E. Church, the church home of her father, and was involved in Sunday school, the Christian Youth Fellowship, the Mattie E. Coleman Circle and the Dorcas Circle.
She attended Jefferson High School and graduated in 1972. She was known as a vibrant, easygoing, personable young lady, and was an excellent student. As one of her peers said "she was a classy and as pretty as they come." Faye had a beautiful voice, so wherever there was music in the halls of Jefferson, you'd often find her lending her voice to the melody.
Faye gave birth to her first daughter, Taneisha Danette, on June 30, 1972 just as she was graduating, which she did on time. She pursued post-secondary education at Portland State University majoring in Black Studies. In 1978, she gave birth to her second daughter Keela Shai. She now had two beautiful little girls.
Faye was a phenomenal mother. As a single mom, she reared her children with grit, style, wisdom and grace. Even when she encountered headwinds, she kept her head up, and that beautiful smile on her face, with her daughters at the forefront.
She soon welcomed grandchildren, and absolutely loved being "grandma". She loved to travel, and even lived in Japan for 6 months with Taneisha and Keela where she enjoyed teaching English to Japanese students and learning Japanese culture.
In 1982, after having moved back from San Diego, Calif., and after many prayers from her little girl Taneisha, Faye gave her life to Christ. Over the years she was a member of St. Paul Missionary Baptist Church, North East Community Fellowship, and Kingdom Nation Church, and served in children's and women's ministry, marriage ministry, ministerial leadership, and of course the praise and worship ministry. She loved teaching about the principles of God, especially through the analogy of gardening.
In 1999, having found an extraordinary love with a man who she'd known all her life (they were even born on the same day), she married Leonard Clark. Her family grew to include a son, Leonard Jr. and two more daughters, Angie and Janette. Together they served the community through their non-profit R.I.S.K. (Reaching In Serving Kids). Faye's love for Leonard cannot be measured. As she told him early on "you are my ministry." They honored the vows they took and were devoted to the very end.
Just after midnight on Oct. 5, 2018, surrounded by all of her family, Faye transitioned to be with her Lord and Savior. She fought hard, very hard, in the months leading up to her death. Although we desperately wanted her to stay, the Lord wanted her more.
She leaves to forever celebrate her legacy, husband Leonard Clark; daughters Taneisha Manning-Granville (Montreal), Angie Clark, Janette Clark, and Keela Tillery (Derrick); son Leonard Clark Jr.; sister Lisa Saunders (Anthony); sisters-in-laws Joyce Clark, Brenda Clark, Wanda Clark; brother-in laws William Clark Jr., Harold Clark, Hertis Clark, and Gary Clark; 10 grandchildren, 4 great-grandchildren and a host of nieces, nephews, cousins, extended family and dear friends. She was preceded in death by her parents, Vollie and Georgia Manning, and her brother, McKinley Harper.