Benefit Supports Local Students
10/17/2018, 11:05 a.m.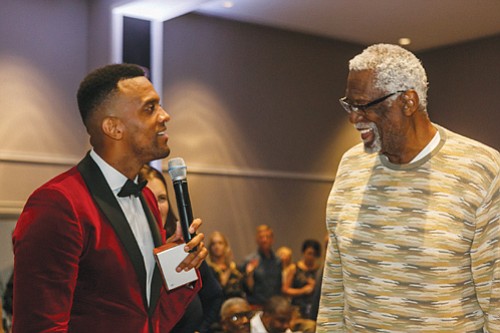 Oh what a night!
The Maurice Lucas Foundation's eighth annual Celebration Dinner & Auction attracted 650 supporters and raised more than $731,000. The funds will support academic and athletic programs for underserved youths at Harriet Tubman Middle School and six high schools in Portland.
The foundation's executive director David Lucas, the son of the late Blazer great Maurice Lucas, and former NBA players Bill Walton and Lionel Hollins presented the foundation's annual Maurice Lucas Enforcer Award to former Trail Blazer player and current foundation board member Bobby Gross.
The award is given annually to an individual who best embodies many of the characteristics that its namesake displayed both on and off the basketball court, including motivating and empowering kids. Walton and Hollins, who played with Gross on the Blazers' 1977 championship team, are among the award's past recipients.
The glittering array of sports stars and local dignitaries attending the Sept. 31 gala included former Boston Celtic center and NBA legend Bill Russell; his wife, Jeannine; and local philanthropists Mike Richardson and Howard Hedinger. Lucas thanked them all for attending the dinner.
Trail Blazer broadcaster Kevin Calabro served as emcee. A number of other current and former Trail Blazer players, coaches and announcers also attended, including Terry Stotts, Damian Lillard, Evan Turner, Meyers Leonard, Brian Grant, Lamar Hurd, Brooke Olzendam, Michael Holton, Bill Schonely, Lloyd Neal, Lionel Hollins and Larry Steele.