Lessons Learned
Words matter for player, parent and coach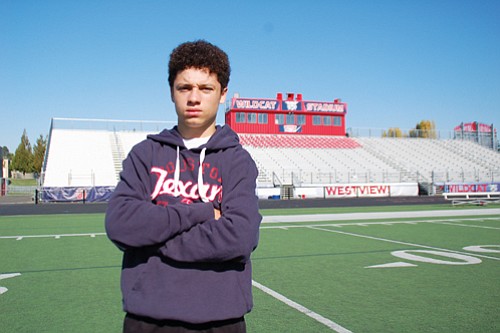 When a racist word was inserted into a children's counting game by the adult coach mentoring his son, the Sunset High School parent wanted the school principal to do something about it. Now almost a year and a half after bringing the incident to the attention of school staff, the parent is getting an apology and a commitment that it won't happen again.
Glenn Keaton said his son, Cameron Keaton, was in the 9th grade at Sunset High School when volunteer coach Terry Newsom, during study hall and before a room full of Freshman football players, gave an example of a rhyme used to select a person in games such as tag, "Eeny, meeny, miny, moe..."
But instead of using some common and non-offensive variations of the game, Newsom used a racist version, believed to date back to the Civil War and post Civil War period where the second line of the rhyme was turned to the offensive "Catch a n------ by the toe."
From the accounts by his son and other players, the coach told his students that using the n-word in the rhyme was something that he and his family did while growing up, apparently to make a point about the progression of racism and not being racist.
Cameron recalled the shocked silence he and other players had at the time.
"I remember when it happened, first I thought, 'Oh, he just said that!" Cameron said, adding that he didn't reach out to anybody because he was "scared they were going to take it out against me."
Cameron eventually did tell his father, Glenn, who said the coach shouldn't have used that language, arguing that Newsom's use of the word was provocative and emotionally distressful, especially for black kids like his son which are part of a small minority at Sunset, a high school that has the lowest black and minority enrollment of any high school in the Beaverton district.
Glenn was not satisfied that Sunset High School Principal John Huelskamp was thoroughly investigating his complaint and taking action. But that changed after the principal found corroboration this fall by interviewing the football players still at the school who attended the study hall in dispute and found that a handful of them recalled the incident.
Huelskamp pledged Tuesday that the episode will not happen again. He told the Portland Observer that it was determined that Newsom was wrong to use the n-word even if the context was to make a point about racial progress. He also found that the coach had good intentions and did not want to disparage anyone or any race.
Huelskamp said Newsom has long been thought of as a wonderful coach at Sunset. As president of Pacific Office Automation, an Oregon-based firm known as one of the country's largest office product supply chains, he is a major donor to the school. He was behind many of the upgrades to Sunset's football field and stadium and his company's charitable foundation is a platinum donor to the school, the highest level of support listed on the Sunset Friends of Football website page.
Cameron, now a junior, successfully transferred to Westview High School in the same Beaverton district. He continues to enjoy the experience of playing football and he also participates in wrestling and baseball.
Portland Observer Reporter Danny Peterson contributed to this article.