M.I.A.'s Rise to Stardom
10/24/2018, 10:34 a.m.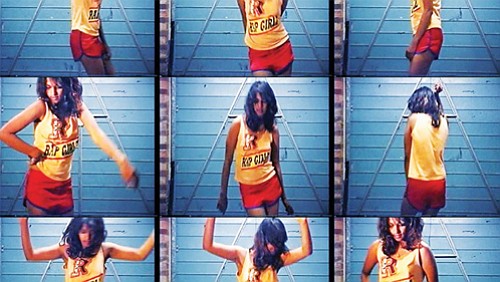 British rapper Mathangi "Maya" Arulpragasam, also known as M.I.A., is one of the music world's most controversial and politically outspoken artists, having created an exceptional body of work for the last 15 years. Of Sri Lankan descent, she has been a forceful advocate for the rights of the oppressed worldwide, but has also drawn ire for her pointed statements about the nature of power and using one's voice to speak out on various forms of oppression.
In a loving and charmingly disheveled documentary, 'Matangi/Maya/M.I.A," charts Maya's rise to stardom culled largely from self-shot video of the rapper cultivating her art (and identity), providing an illuminating glimpse into the birth of a global pop icon from her humble beginnings.
The film, presented by the Northwest Film Center, is coming this weekend to Whitsell Auditorium at the Portland Art Museum, downtown. Four screenings are scheduled: Friday, Oct. 26 at 7:30 p.m.; Saturday, Oct. 27 at 7 p.m.; Sunday, Oct. 28 at 4:30 p.m., and Monday, Oct. 29 at 7 p.m. Tickets are $10 General and $8 for students and seniors.