Motown's 'Dreamgirls'
10/24/2018, 10:37 a.m.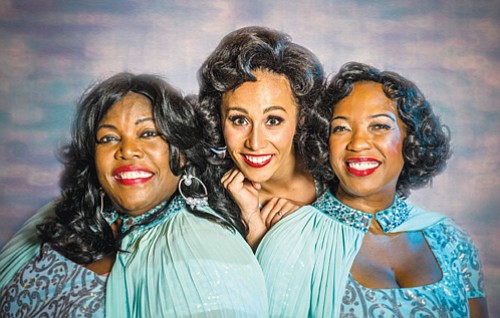 Stumptown Stages has opened its 14th season with the sensational musical "Dreamgirls,"
a sweeping and inspirational journey that chronicles a Motown group's rise from obscurity to superstardom. Through gospel, R&B, smooth pop, disco and more, the performance explores themes of ambition, hope and betrayal, all set in the glamorous and competitive world of the entertainment industry.
The show features Julianne Johnson as Effie Melody White and John Devereaux as Curtis Taylor Jr. and is directed by Roger Welch.
"Dreamgirls," shows at Brunish Theater, Portlland'5 Centers for the Arts, 1111 S.W. Broadway, through Oct. 28; at the Winningstad Theater at the same location from Nov. 1 through Nov. 4; and at the Columbia Theater in Longview, Wash. on Nov. 9 and Nov. 10
For tickets and more information, visit stumptownstages.org.