New Films by Northwest Artists
10/24/2018, 10:27 a.m.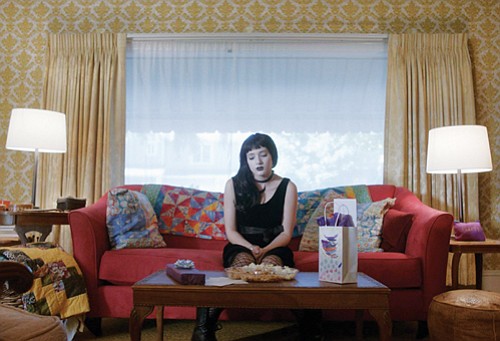 A Portland filmmaker will be in attendance for the screening of her new movie "My Summer as a Goth," the opening night attraction for the 45th annual Northwest Filmmmakers' Festival, coming Wednesday, Oct. 31 at 7 p.m. at the Portland Art Museum, downtown.
Tara Johnson-Medinger, the film's director/producer, lives in Portland. Her producing credits include City Baby, Rock N Roll Mamas, The Winding Stream, Working Lunch and The Musicianer. She is also the executive director of the Portland Oregon Women's Film Festival. My Summer as a Goth is her feature directorial debut.
Following the screening, you can join the festival's opening night and Halloween-themed party at the Portland Art Museum's Fields (Sunken) Ballroom with the Portland band The Ok Chorale leading partygoers in songs by dead musicians.
The Northwest Filmmakers' Festival is dedicated to showing new works by regional artists and runs Oct. 31 through Nov. 5. All screenings will take place at the Portland Art Museum's Whitsell Auditorium. For a complete lineup, visit nwfilm.org.