Building Our Green Workforce for the Future
Why I'm voting yes and you should too
By Patricia Daniels | 10/31/2018, 2:37 p.m.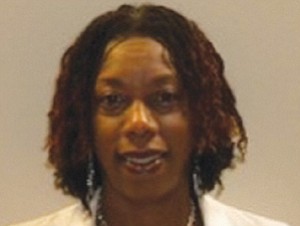 Amidst unprecedented economic growth in Portland, demand for clean energy and green infrastructure continues to grow. Green workforce development offers a proactive shift away from the status quo, yet traditionally underrepresented workers continue to be excluded from this movement. The Portland Clean Energy Initiative brings greatly needed resources to clean energy infrastructure and will provide just pathways that allow chronically unemployed workers the entry into new livelihoods.
At Constructing Hope, we encourage self-sufficiency through skills training and education in the construction industry for low income people, those with a history, and those seeking a family wage career. Every day, we see the staggering need for green workforce programs in underinvested communities. Between 20 and 25 percent of the $30 million annually that will be generated by the Portland Clean Energy Initiative will fund green job training, apprenticeship programs and contractor support initiatives for low income people, communities of color, women, disabled people and the chronically underemployed.
The term "green jobs" refers broadly to jobs that contribute to the restoration of ecological balance. This can include a broad range of industries, including the building trades, transit service provision, environmental restoration, urban design, and engineering, to name a few. The Portland Clean Energy Initiative will catalyze growth of living wage jobs primarily within the green building trades, e.g. solar manufacturing, installation and maintenance. Green jobs training and other funded activities, like sustainable urban agriculture and green infrastructure development, will build a robust base of green job options for communities across Portland.
With the rise of outsourcing and mechanization of labor, manufacturing and other historically living wage jobs are no longer readily available for blue collar workers. This has resulted in a deep lack of opportunity and choice for our community members without a formal education. Often, they resort to minimum wage jobs in retail, restaurants and other service industries. With little upward mobility and few to no benefits, they must take multiple jobs in order to afford the cost of living. This results in less time with family and in community. Long commutes and unfulfilling, underappreciated work leaves our laborers feeling and experiencing exploitation, resulting in low morale and increased health challenges.
The Portland Clean Energy Initiative is grounded in the concept of a "just transition." A transition to a clean energy economy is inevitable, but can it truly be considered progress if those who have suffered the injustices of our current economy do not benefit? The jobs generated will provide tangible pathways to fulfilling, sustainable work opportunities across our city. All jobs created through Portland Clean Energy Initiative will pay at least $21.60 per hour, or 180 percent of minimum wage. Support for the economically disadvantaged and traditionally underrepresented workers in the skilled workforce will build pathways out of poverty that restore balance to our ecological and social fabric.
Join me in building a green economy that reduces greenhouse gas emissions and provides benefits to those that need it the most. Vote yes for Portland Clean Energy Initiative this November!
Patricia Daniels is the executive director at Constructing Hope Pre-Apprenticeship Program.