Day of the Dead
Milagro celebrates with magical adventure
10/31/2018, 1:57 p.m.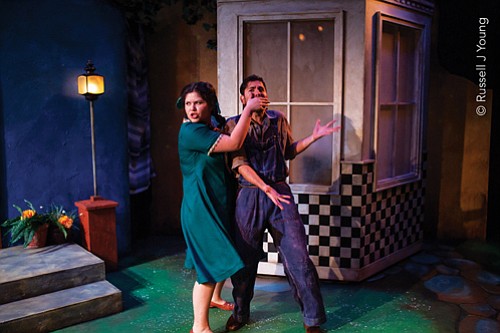 Fantasy, fairy tales and folklore are woven into a fantastical adventure in¡Alebrijes A Dia de Muertos tale, a new season opening play and one that celebrates the Mexican holiday Day of the Dead now showing at Milagro, Portland's premier Latino theater at 525 S.E. Stark St.
The story takes inspiration from an imaginary creature unique to Mexican art, a dream come to life, born out of one man's dying vision.
When a young bride and groom-to-be discover the largest Día de Muertos altar they've ever seen, they suddenly notice something's run amuck, literally. A little creature, known as an alebrije, sweeps into the room and takes the bride's imagination, forcing past and present to meld together in this playful homage to Pedro Linares, the creator of the alebrije.
Shows continue through Nov. 11, Thursday through Saturday at 7:30 p.m. and Sundays at 2 p.m. For tickets and more information visit milagro.org or call 503-236-7253.