Don't Need a Prince Charming
10/31/2018, 1:44 p.m.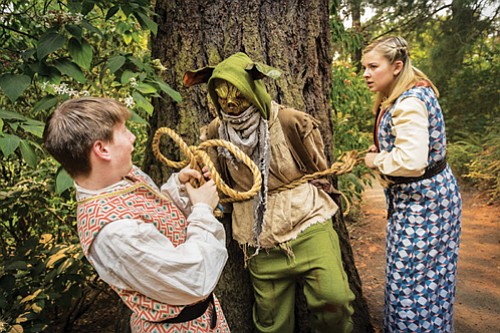 Oregon Children's Theatre presents "Ella Enchanted," a story of a young girl who overcomes outrageous obstacles and proves that she doesn't need a prince charming to save her – she has the power to save herself!
The fairy tale musical for children of all ages is about self-empowerment, perseverance and an eagerness to learn, based on the best selling novel of the same name.
Ellaa of Frell is anything but ordinary. At birth, she was enchanted by a foolish fairy's spell and must obey any command she is given, no matter how absurd. At age 15, Ella sets out on a quest to break the curse forever!
Now playing on Saturdays at 2 p.m. and 5 p.m. and Sundays at 11 a.m. and 2 p.m. through Nov. 18 at Newmark Theater, 1111 S.W. Broadway. For more information, visit octc.org.