Forums on PSU Campus Security Begin
10/31/2018, 11:03 a.m.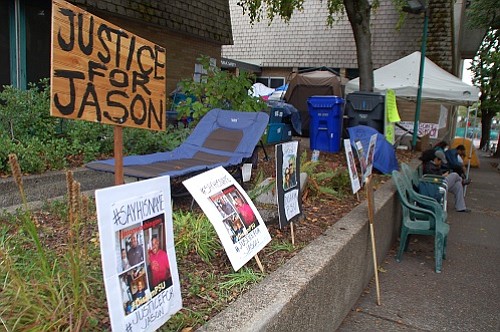 Portland State University will hold public forums over the next three days regarding campus safety policies and the future of armed police officers patrolling its downtown campus and adjacent neighborhood.
The meetings will be conducted by an independent security consulting firm and follow PSU's first officer-involved shooting of last June when Jason Washington, a black father, grandfather and Navy Veteran was killed by campus security while trying to break up a fight outside the Cheeerful Tortoise, a bar near campus. It happened after a gun he was legally able to carry dropped to the ground and he reached to pick it up.
A grand jury ruled that the two officers involved, James Dewey and Shawn McKenzie, were justified in the shooting. Seventeen shots were fired, according to a medical examiner's report, nine of which struck Washington.
The school's board of trustees announced at a meeting earlier this month that it would begin its own public investigations into the circumstances of the shooting which will include public forums, an examination of PSU's policing policies, and could result in a decision to disarm campus police entirely.