Vying for Miss Glamouresse
10/31/2018, 2:01 p.m.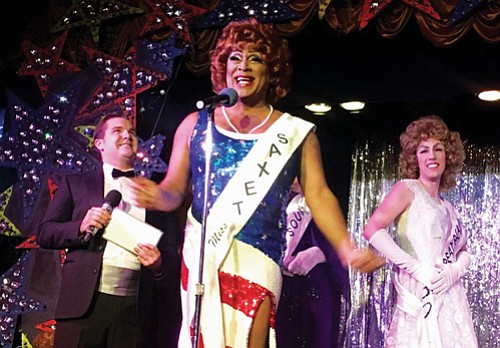 Kevin Cook, aka Poison Waters, stars as Miss Texas in a silly spoof that has men dressed in drag vying for the title of Miss Glamouresse 2018. It's all part of the fun when Portland's Triangle Productions presents the musical comedy "Pageant" for a series of Sunday only shows in November at the Darcelle XV Showplace, downtown. For tickets and more information, visit trianglepro.org.