Supporting Tubman and KairosPDX
Thursday meeting at SEI to build coalition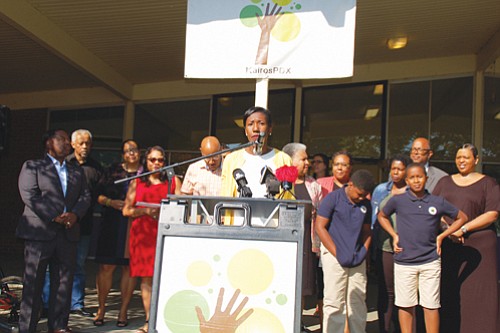 A year ago, Portland Public Schools considered displacing KairosPDX with ACCESS Academy, a diverse program for highly-gifted students, but one that is majority white. A public outcry, including from Mayor Ted Wheeler, pressured the board to let the school stay in their current location.
The building had not been a neighborhood elementary school for four years by the time KairosPDX moved in back in 2016 and it's unclear whether the school board has something in particular in mind for its future use.
Even so, it is district policy that "each charter school is responsible for securing its own school site," according to the district's website. Back when KariosPDX moved in to the former Humboldt school building in 2016, it was the first time PPS leased one of its buildings to a charter school.
The district's equity goals notably list providing "every student with equitable access to high quality and culturally relevant instruction….even when this means differentiating resources to accomplish this."
Partnering with organizations who have demonstrated "culturally specific expertise…in meeting our educational outcomes," is also a listed goal the district has.
The African American Community Coordinating Group is a group of African American leaders and community members that formed two years ago in response to increased gang violence whose members include educational advocate for the African American community Ron Herndon, Joe McFerrin of Portland Opportunities Industrialization Center, and Self-Enhancement Inc. Executive Director Tony Hopson. Since its formation, they've held gatherings at SEI to address topics such as education, housing, and jobs, Hopson told the Portland Observer. Last year they put pressure on the school district to keep KairosPDX in their current location when the school faced displacement.