Lights for Back to School
By Kay Newell The Lightbulb Lady | 9/12/2018, 10:42 a.m.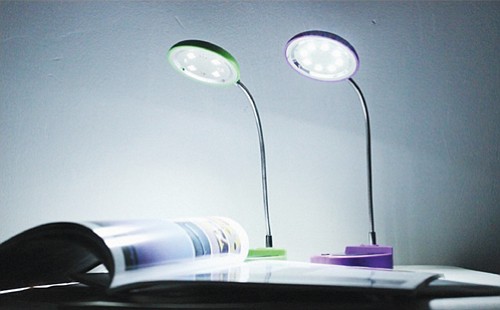 School days are back. Back to doing homework, reading more books, papers to write and so much new information to learn. Students need a learning place where they can be comfortable, have good lighting and few distractions.
Some lights make it easier to learn. Other lights can make it harder to read. Blue-white LED lights can not only keep a student awake at night, but it can be hard to study under a too bright light. The correct light can make it easier to read and can help a child retain information easier.
Reading lights that are closer to natural sunshine create the best learning lights. Halogen is a bright- yellow white light that is close to morning light. Neodymium light has been shown to make reading easier. It is a calming and a relaxing light that is close to afternoon sunshine. Both lights can be great study lights.
Put your child's preferred light over the study area. The other lights in the room can be that same light or a different light to create other affects. You can create a fun feeling by using ambient lighting to relax the eyes when looking up from the task at hand. Edison bulbs and colored bulbs create mood lighting. They are fun lights to use for gathering thoughts and changing focus.
Lights can also be used as a study timer. Using a timer, turn on a colored bulb to mark the start the studying period. When the light goes off, it is time for a break or if the studies are finished, an ending time. A light on a timer also make a great "time to go to bed when it pops on and time to go to sleep when it pops off. Timers are great "bosses" when used with an agreement of timed activities.
Visit me at Sunlan Lighting, 3951 N. Mississippi Ave., for light bulbs and lamps to light up your world.