Sign Up for MLK Dream Run
Annual event benefits local youth
9/12/2018, 10:08 a.m.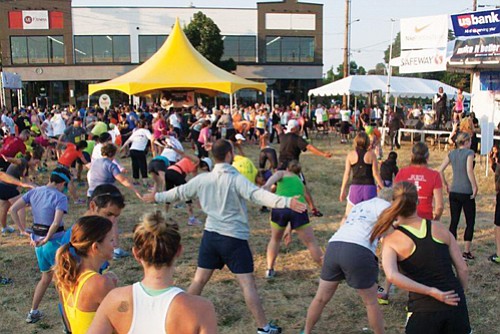 It's not too late to register for the Martin Luther King Dream Run coming to northeast Portland on Sunday, Sept. 23.
Honoring Dr. Martin Luther King Jr's "I Have a Dream" speech, the seventh annual event is sponsored by the diverse North/Northeast Business Association and is aimed at helping local youth entrepreneurs get needed assistance.
The race starts and ends at 6431 N.E. MLK Jr. Blvd., which is a vacant lot on the corner of MLK and Rosa Parks Way. The property will be the future home of the King+Parks affordable housing complex constructed by way of the nonprofit Portland Community Reinvestment Initiatives, Inc. (PCRI). A MLK run kickoff celebration will take place on the same spot the day before on Saturday, Sept. 22, from 3 p.m. to 8 p.m.
Fees from the 5k, 10k and 15k races will support a youth entrepreneurship program which is designed to help disadvantaged business-minded youth ages 18 to 26, by improving and expanding the skills that come from operating successful businesses and organizations, leveraging better employment and higher education opportunities.
The races will have staggered morning starts and culminate with music, food, and entertainment. More information can be found at runsignup.com.