Grand Jury Rules for Campus Police
PSU body camera footage released; campus probe continues
9/14/2018, 12:46 p.m.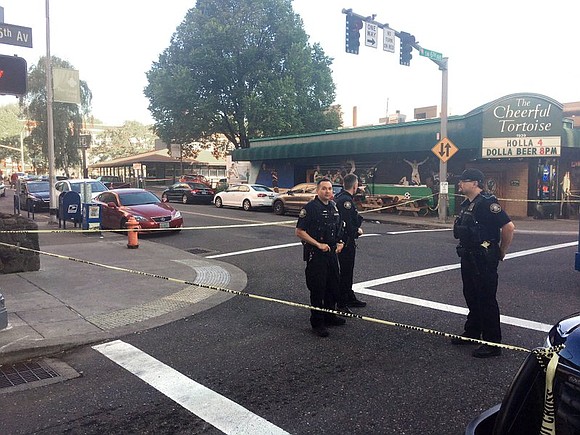 "My hope is that our actions following this tragedy will help make our campus and community a safer place for years to come."
Shoureshi invited students and community members to attend an Oct. 4 PSU Board of Trustees meeting, and the PSU Student Union said its members would be there in force. They are also planning a rally later this month.
"It is evident to us he was a victim of racial profiling from PSU police. This is why we do not, and have never wanted armed police officers on PSU's campus," the student union posted on their Twitter account.
Cellphone video shot by a witness and released shortly after she shooting shows Washington repeatedly trying to restrain a friend as a group of other men follow them down a sidewalk.
Prosecutors declined to comment further on the grand jury decision and Portland Police Bureau, which handled the investigation, did not immediately respond to a public records request for the police report.
Under state law, the transcript from the grand jury hearing can be released after 10 days unless Dewey and McKenzie make a successful motion for a protective order to seal all or part of the document.
The PSU Board also released a statement alongside Shoureshi's that signaled they will carefully consider the findings of the policy review.
"The Board wrestled with the decision to arm campus police in 2014, and we are prepared to wrestle with it again—with open minds—to determine whether the current policy should be continued or changed."
Washington's death not only marked the first fatal shooting at PSU, but reignited a long-worn debate about the policy to arm campus officers, who were first equipped with guns starting July 2015.
The 2014 vote by the Board of Trustees in favor of arming officers has seen the opposition of student groups and activists ever since and surveys of the school's students and faculty showed the majority were opposed to the policy back in 2013, according to an NAACP statement.
-Associated Press contributed to this report.