African Homowo Festival
9/19/2018, 10:31 a.m.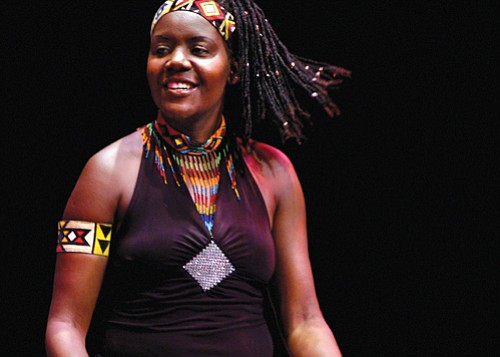 You're invited to a free community festival to showcase the traditions of the Ga people of Ghana, West Africa and other African immigrants from Portland with performances of songs and dance that will take place on Saturday, Sept. 22 from noon to 6 p.m. at Sunnyside School Park, 3421 S.E. Salmon St.
All are welcome and encouraged to join in – to dance, sing, eat, and wish for health, abundance, and other good fortunes.
Nii Ardey Allotey, the festival organizer and a Ghanian master drummer and dancer, hopes the festival will "bring people together and for everyone to feel like they can share with one another" as well as "showcase what Portland has to offer – to show that it truly is a world-class city."
The lineup of local and national talent includes Comfort Tette of New York, a professional dancer and former Ghana National Dance Ensemble member; Ibrahim Kelly of Portland, a Mali-born master djembe fola (player), Malian blues guitarist, Dusu Mali Band leader, dancer, and instructor; Loveness Wesa , a Zimbabwe-born writer, choreographer, producer, musician, and dancer' and Ekome, a traditional Ghanian music and dance performance ensemble from Portland, founded and led by Nii Ardey Allotey since 1992.