Giving Back; Making a Challenge
Inmates reach out to help foster kids
By Earl McDonald-Wilkins | 9/19/2018, 10:25 a.m.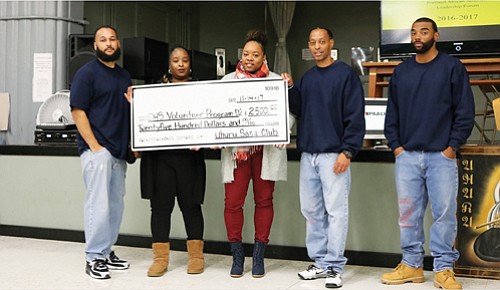 In 2016, Uhuru Sasa, the African American culture club located inside the Oregon State Penitentiary, learned that Talunaka Washington, a child and community advocate with the Portland African American Leadership Forum (PAALF) and the daughter of Portland Observer Publisher Mark Washington was trying to raise funds to purchase coats for children involved with the Multnomah County foster care system.
Uhuru Sasa decided to hold a fundraiser inside the prison to help. In the first year, the club raised $1,000; and Talunaka purchased 120 additional coats for children in our community. Last year, Uhuru Sasa raised $2,500 and Talunaka was able to purchase 300 additional coats for children.
This year, Uhuru Sasa will hold its third annual fundraiser in October; and the club has issued a challenge to the Black Parent Initiative, Intel, Beneficial State Bank, and other companies, organizations and chief executive officers to match whatever dollar amount Uhuru Sasa can raise inside OSP. 100 percent of all funds will go to purchase winter coats and other clothes for children in need.
All financial contributions can be sent in care of Talunaka Washington, Dept. of Human Services, District 2 Volunteer Unit , 11826 N.E. Glisan St., Portland, OR 97220.
Earl McDonald-Wilkins oversees community outreach for Uhura Sasa.