In Loving Memory
George Kelley
9/19/2018, 10:05 a.m.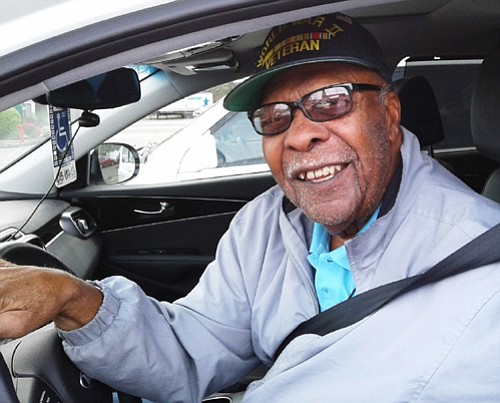 Sunrise: May 4, 1923
Sunset: Sept. 5, 2018
A memorial ceremony with full military honors will be held for George Kelley on Thursday, Sept. 27 at 12:30 p.m. at Willamette National Cemetery, 11800 S.E. Mt. Scott Blvd. A repass celebration will follow at 3 p.m. on the same day at Project Truth Community Church, 4905 N.E. St. John Road, in Vancouver.
Viewing will take place earlier on Friday, Sept. 21 from 4 p.m. to 7 p.m. at Terry's Family Funeral Home, 2337 N. Williams Ave. in Portland.
"You will be truly missed. Love, from your family."