Democracy under Threat
9/25/2018, 3:01 p.m.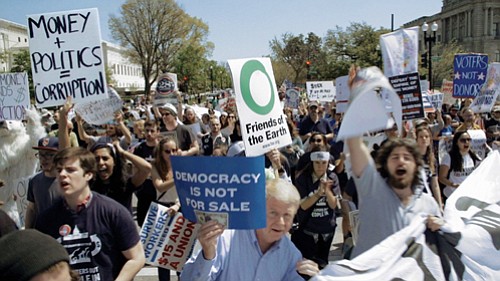 Dark money, a political thriller, examines one of the greatest present threats to American democracy: the influence of untraceable corporate money on our elections and elected officials.
The film takes viewers to Montana – a frontline in the fight to preserve fair elections nationwide – to follow an intrepid local journalist working to expose the real-life impacts of the Supreme Court's Citizens United decision.
The Sundance award-winning documentary was directed and produced by Kimberly Reed who will be in attendance when "Dark Money" is presented by the Northwest Film Center for two showings, Friday, Sept. 28 and Saturday, Sept. 29, both at 7 p.m. at the Portland Art Museum. Admission is $10 general and $8 for students and seniors.