Housing on the Ballot
Measures aimed at growing need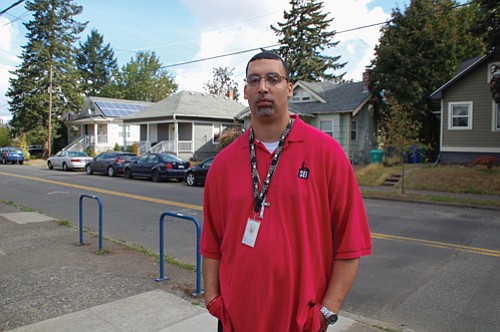 In a region where rent and housing prices have increased far faster than wages and a growing homeless population is one of government's most pressing problems, a new ballot measure coming in the November General Election proposes an affordable housing bond that leverages $652.8 million in new tax revenues for additional affordable housing units across the greater Portland area.
Metro, the regional government agency that spans three counties, unanimously voted in June to refer the largest-ever housing bond measure in the region's history to voters in the form of Measure 26-199. Standing on its own, the bond could provide 7,500 people with affordable homes. If a second, state-wide ballot measure that amends Oregon's constitution passes, too, that could allow the bond to house even more: 12,000 people, according to Metro.
Though the bond measure has seen the support of many public officials and organizations across the political spectrum, including Portland Mayor Ted Wheeler, Oregon Gov. Kate Brown, the Portland Business Alliance, and the Urban League of Portland, there's been some opponents of the measure as well.
The bond would tax property owners 24 cents per $1,000 in assessed value, which works out to about $5 per month for the average Portland-area home owner, according to Metro. The bond could leverage an additional 2,400 or 3,900 new housing units, the total depending on the result of a statewide ballot measure called Measure 102, also on the ballot in November, that would allow regional bond money to co-mingle with federal funds specifically for creating affordable housing for private and non-profit developers.
The Metro measure has been compared to Portland's $258 million housing bond that voters passed two years ago for creating at least 1,300 affordable housing units.
This time around, the housing bond is before voters in Clackamas, Washington, and Multnomah counties, and if passed, the monies would be distributed to the respective low-income housing authorities in those counties.
Sahaan McKelvey, 42, who works for non-profit Self Enhancement Inc. (SEI), was on the steering committee made up of a coalition of local organizations that worked closely with Metro to help develop the framework for the housing bond, a set of guidelines that have an equity-lens that local housing authorities would have to agree to work within when they use the money.
"[We] worked with them to ensure that the framework was developed in a way that was going to be equitable and useful for primarily communities of color and lower income families," McKelvey told the Portland Observer.
That doesn't mean prioritizing one population over another, McKelvey clarified, but creating opportunities for those most in need in our society, those with severely limited income, a plight which happens to disproportionately affected communities of color.
Low-income families, seniors, veterans, and people with disabilities, are also some of the groups that will benefit from the bond, according to the official form of the measure from the county's elections website.
A focus on setting aside a significant portion of the housing for those in the lowest income bracket, low income families, and dedicating much of the funds toward generating new housing stock, rather than rehabilitating older units, were some of the main points McKelvey cited as particularly equitable aspects of the framework.