Hard Choices in America
9/26/2018, 9:57 a.m.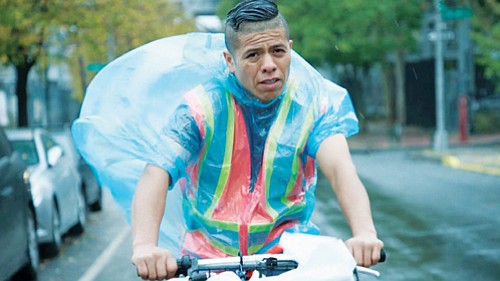 A restaurant bike delivery worker illustrates the tensions of modern-day immigrant life in America where he is treated like a second-class citizen but carries a dignity wholly his own in search of a better life. 'En El Sėptimo Dia' (The Seventh Day) by director Jim McKay is presented by the Northwest Film Center on Thursday, Sept. 27 at 7 p.m.; Saturday, Sept. 29 at 4:30 p.m.; and Sunday, Sept.30 at 7 p.m. at the Portland Art Museum. Admission is $10 general and $8 for students and seniors.