Making Cycling More Inclusive
9/26/2018, 10:33 a.m.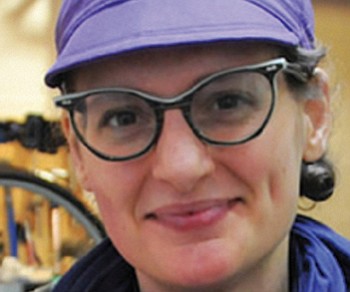 Two Portland-based business owners will be recognized for their efforts to make cycling more inclusive, accessible and safe when the non-profit Street Trust hosts its annual Alice Awards, Friday, Sept. 28 at 5:30 p.m. at Castaway Portland.

The awards will be presented to Leah Benson, the founder, and owner of Gladys Bikes, a gender-inclusive bike shop, and William Henderson, the co-founder of Ride Report, a company helping cities to improve biking with crowd-sourced data and maps.

"Leah and William are leaders making cycling more inclusive, accessible and safe. Their work demonstrates that transportation alternatives are good for business," says Jillian Detweiler, executive director at The Street Trust.
Multnomah County Commissioner Jessica Vega Pederson will emcee the event which will bring together community members, transportation activists, and local leaders to celebrate the work to make the northwest the best region to walk, bike and ride transit. There will be food, wine and beer and a live auction with prizes, with the proceeds to benefit The Street Trust. Tickets are available at thestreettrust.org/alice2018.