"It's funky, it's loose and it's high energy"
Tap virtuoso Savion Glover's upcoming show
4/3/2019, 6:30 a.m.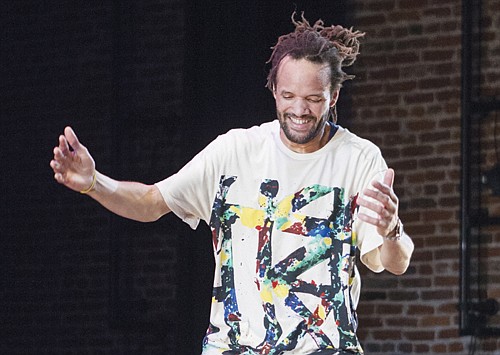 White Bird presents the return of Savion Glover, widely hailed as today's greatest living tap dancer, in an exciting new program coming to Portland entitled Savion Glover: All FuNK'D Up.
In the online arts journal arts meme, Debra Levine aptly calls Glover "the dance world's Mozart, so dazzling and nearly beyond comprehension in his brilliance."
Last appearing in Portland in 2006, Glover and his dazzling company will perform two nights at the Arlene Schnitzer Concert Hall on Tuesday, April 9 and Wednesday, April 10.
The Tony Award winning choreographer and tap virtuoso will highlight his magnificent use of tap as a unique and vibrant sound instrument. On display will be his mesmerizing interplay of percussive genius with a rocking six-piece funk band, a collection of some of the most renowned funk musicians in the country.
Savion Glover is celebrating his 37th year as a performing artist. His Broadway and film credits include The Tap Dance Kid, Bring in 'da Noise Bring in 'da Funk, the movie Tap with Gregory Hines and Sammy Davis Jr., Spike Lee's Bamboozled, and the acclaimed Academy Award winning release of Happy Feet and Happy Feet 2, both choreographed by Glover.
Tickets start at $30 with discounts for groups, students and seniors. Visit whitebird.org.