Pints for Parkinson's
4/3/2019, 6 a.m.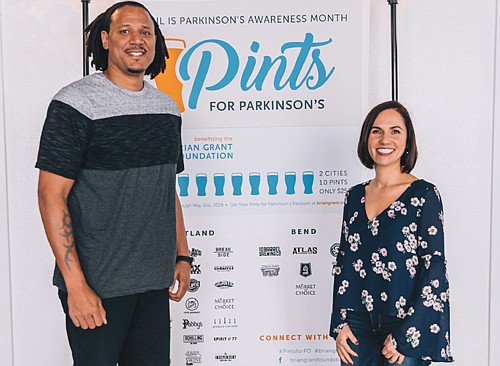 Former Portland Trail Blazer Brian Grant and the Brian Grant Foundation are kicking off their annual Pints for Parkinson's fundraiser to support programs to improve the wellbeing of people with Parkinson's disease.
Throughout the month of April, people can purchase $25 "Pints Passports" that are good for 10 pints of beer at 35 participating pubs and breweries. Proceeds from the sales will support the foundation's exercise and nutrition programs to help people with Parkinson's manage their symptoms, improve their overall health and prevent other serious illnesses.
Pints for Parkinson's kickoff parties will be held this week in Portland and Bend. For more information about the program and to purchase a pints passport online, visit briangrant.org.