If cops called for no reason, bill would allow lawsuit
4/10/2019, 8 a.m.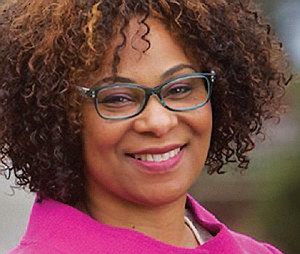 Three African American state lawmakers have introduced a bill that could allow a person of color to sue someone who called the cops on them for no reason.
It's an experience familiar to one of the bill's sponsors, Rep. Janelle Bynum, who had police called on her for "campaigning while black," in what became a national story.
Bynum was canvassing for votes in her Portland suburb district last summer when a Clackamas County deputy responded to the scene and realized nothing was wrong.
It's one of several instances where people of color have had police summoned by their presence for little else than apparently minding their own business, like the man from Kent, Wash. who had the police called on him by a hotel security guard in December for simply making a phone call to his mother in the lobby of the Double Tree at Lloyd Center.
The bill was partly inspired by an opinion piece in the Oregonian written by Oregon civil rights attorney Erious Johnson and his wife, Nkenge Harmon Johnson, president of Urban League of Portland, in which they called for the creation of a new crime called "malicious summoning."
"When they have police called on them for no reason, people are hurt," Johnson recently testified to representatives on the House Judiciary Committee. "It's an element of segregation."
Though House Bill 3216 doesn't include the possibility of criminal charges, it would create a path for people to file a small claims court suit of up to $250 and could soon be voted on by the House Judiciary Committee.